"The sweetest R-help group this side of the Mississippi."
Welcome to the Davis R Users' Group (D-RUG)! We are a community of R users at UC Davis who support each other in using R for science. Our focus is providing a space for beginning and intermediate users to learn from each other.
Come to our weekly work sessions! For Spring Quarter 2017 and likely through the summer, our weekly work sessions will be be held Tuesdays from 10am-12pm in 360 Shields (the Data Science Space on the third floor of Shields Library).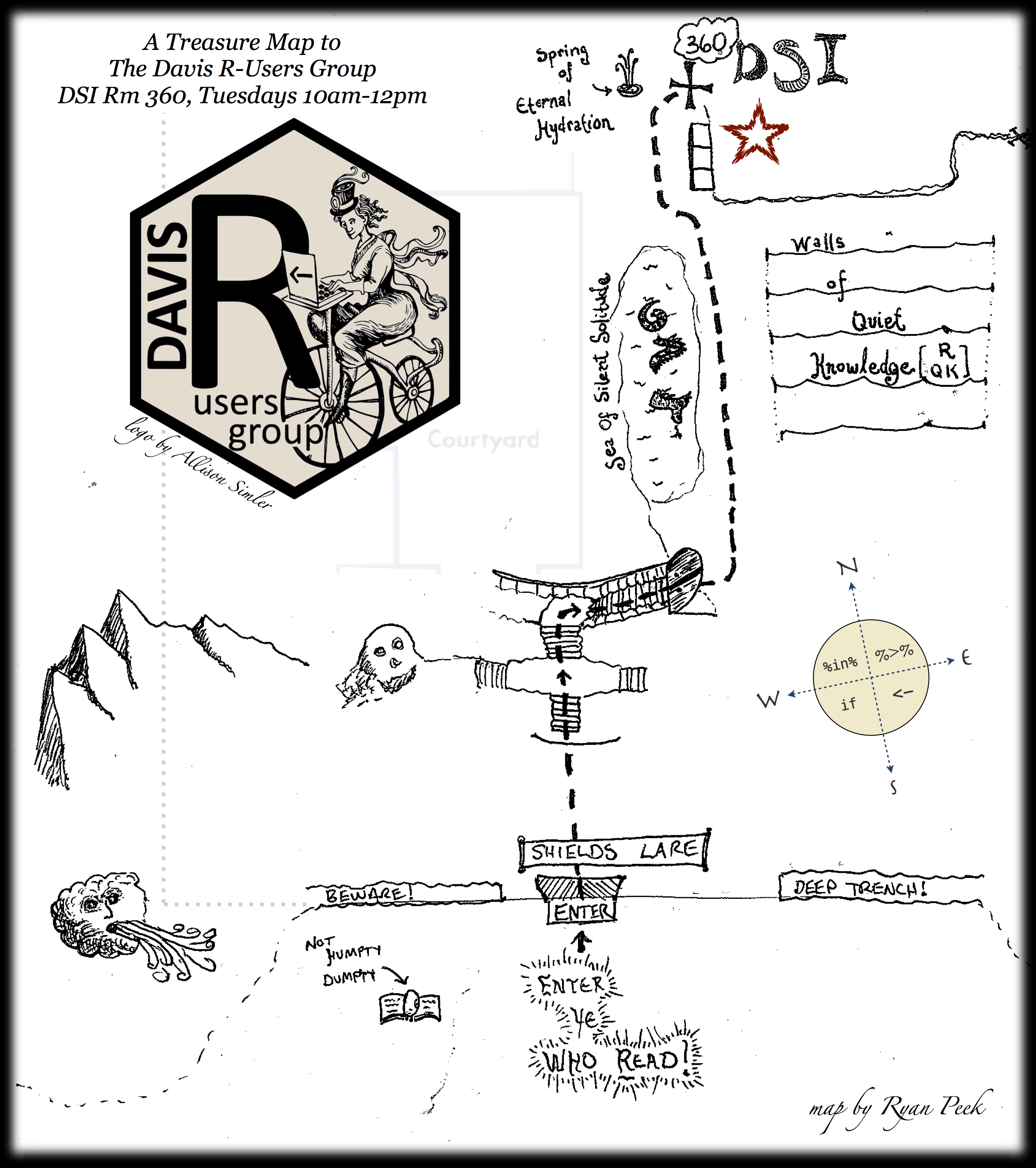 This is the core purpose of DRUG. We have weekly, 2-hour work sessions where people bring their computers to work on their own projects, and ask each other questions as needed. We have no TAs - just mutual support in R, statistics, and related topics. Group members sometimes give short presentations on R methods and best practices or to get feedback on their projects.
For real-time updates on weekly work sessions and presentations, follow @Voovarb, or @riverpeek on Twitter.
Join the mailing list: The mailing list is an online supplement to our in-person work sessions.

Use the resources on this site: We've compiled a list of resources to help you get started using R and find answers to your questions. Click on the "Getting Started" or "Past Presentation" tabs above to check them out.